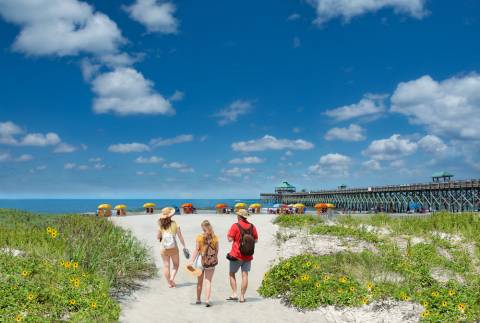 Explore the Edge of America
Nestled on the picturesque coastline of South Carolina, Folly Beach is a haven for vacationers of all ages. With its pristine sandy beaches, vibrant atmosphere, and a plethora of exciting activities, Folly Beach promises an unforgettable family adventure. Whether you're seeking relaxation by the sea or thrilling water sports, Folly Beach has something for everyone. Get ready to embark on an unforgettable journey as you plan your next getaway.
Folly Beach is a treasure trove of adventure, relaxation, and natural beauty, making it an ideal destination for families seeking an unforgettable vacation. There are endless activities to keep you entertained while still offering respite from the business of life when you just want to relax. Explore some of the ways that Folly Beach is so special below and start planning your family getaway to Folly Beach today to create lifelong memories in this charming coastal paradise.
Folly Beaches
Folly Beach boasts six miles of sandy coastline, making it the perfect playground for beach lovers. Stretch out on a chair and soak up the rays or splash in the warm waters of the Atlantic Ocean. Don't forget the sunscreen! Protect yourself and your family from the sun's rays by applying sunscreen with a high SPF, wearing hats and sunglasses, and seeking shade during the hottest hours of the day. 
Folly Beach is home to various bird species and nesting sea turtles. You might get lucky to see some wildlife while you're here but remember to always respect their natural habitats by observing them from a distance and not disturbing their nests or feeding them.
Water Activities
Folly Beach is an ideal place to enjoy the water to its fullest! Catch your first wave or improve your surfing skills. Explore the tranquil waters surrounding Folly Beach by renting a kayak or paddleboard. Paddle through the marshes, observe local wildlife, and immerse yourself in the natural beauty of the area.
If you'd rather get out into the ocean a little further, embark on an exciting boat tour or charter a fishing boat to venture into the deep waters of the Atlantic Ocean. Discover the diverse marine life, try your hand at deep-sea fishing, or simply enjoy a relaxing cruise while taking in the stunning coastal views.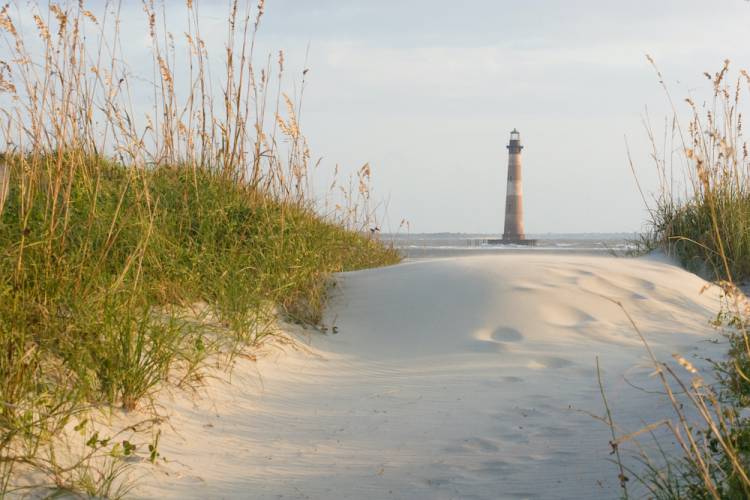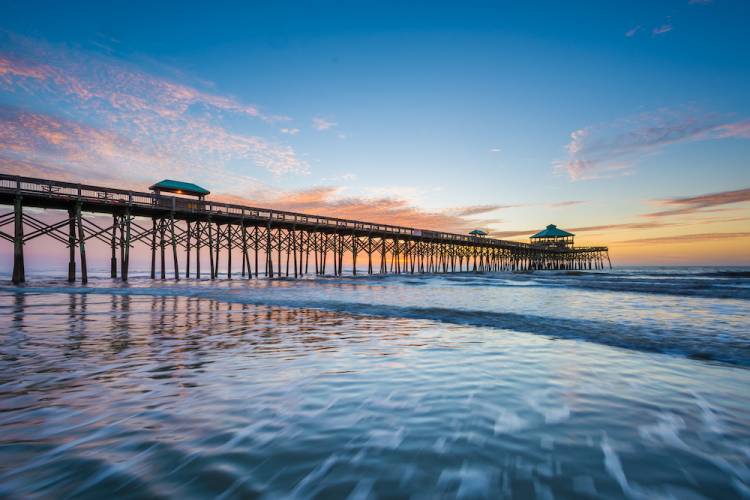 Popular Attractions
Folly Beach is home to many fun attractions that your family can enjoy throughout your stay. Stretching 1,045 feet into the Atlantic Ocean, the Folly Beach Fishing Pier is a hotspot for anglers and sightseers alike. Whether you're trying to catch some fish or just want an incredible view, The Folly Beach Fishing Pier is a great spot to check out. Or visit the Morris Island Lighthouse, a historic lighthouse, dating back to 1876, it's an iconic landmark of Folly Beach.
Folly Beach County Park is the perfect spot to set up camp for the day. Enjoy picnicking, sunbathing, and swimming in the designated areas. Lifeguards are on duty, ensuring a safe and enjoyable experience for everyone.
Folly Dining
You'll find many incredible restaurants throughout the Folly Beach area to keep your taste buds satisfied throughout your stay. From fresh seafood to ethnic dishes, there is no lack of taste in Folly. Enjoy waterfront dining options as well as fine dining establishments so no matter what the vibe is, you'll always find something delicious. 
Don't forget to grab something sweet after your meal from one of your local ice cream shops or bakeries!

Explore Our Folly Beach Vacation Rentals